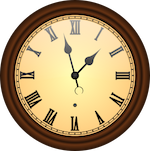 Be In The Right Place at The Right Time!!
Here's a success story about making your own luck by being in the right palce at the right time. And you can do this too!
Good morning Dr. Barone I just wanted to shared what I think it's a bit of a different success story since I didn't get my residency spot thru the match.
I came to the U.S. two years ago. I started studying for the USMLE right after finishing medical school. I always wanted to do surgery so I told myself that I'll go for it if I got a score above average.
Fortunately I got 249 on step 1. After that 230 on step 2CK and I passed Step 2CS. I did 3 months of observership and some months of research. I was pretty sure I was going to get a spot on the match.
The thing got a little harder for me around the interview period. The situation in my country got really hard and my parents couldn't provide for me in the US so I started to work part time in a restaurant and full time on research.
The interview period started and I got only 2 interviews. That scared me a little bit. My problem was with the interviews. The thing is I'm a shy person (where have you ever seen a shy surgeon?) as you may know that looks terrible on an interview. I guess I wasn't ready for the interviews, I felt intimated with all these great doctors from these great hospitals where I was interviewed. After the interview period I thought to myself "well, I still might have a chance".
Truth is: Match and SOAP came and I didn't get anything.

I was extremely disappointed. I felt like I was never going to find a job at a hospital and I even started considering some specialties that are easier to get like IM for next year.
By that time I kept working on research and as a waiter. My plan for next year was to publish as much I can, save money for next year's application, and work hard as much as I can in the hospital I was doing research so they knew well enough before next interview season. At the same time from March to May I applied for every new opening on surgery that was available and I saw how my boss (a current PD in surgery) started helping me out. I applied to around 10 programs and even got a couple of interviews but still nothing.
By mid-May something miraculous happened. One of the preliminary residents from my hospital found a better job as a categorical position. He was supposed to do a second year preliminary so a spot was left empty. A day after my boss, the PD, found out about that he called me right away, I got an invitation to start my intern year as preliminary surgery year resident!

I still can't believe it. I didn't know that could happen outside the match.
I realize that scores are not everything. For competitive residencies like surgery you need to prove to people that you are worth it. Doing research/rotation for some time in an academic hospital can help you do that. We have to prepare better for interviews. And finally, the match is a big deal in this world. But it is still possible to get residencies outside the match if you are in the right place and get to know the right people.
M. C. 05/22/17
Category: Success