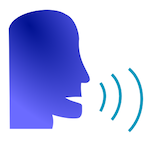 Behavioral Questions used during the Interview
During and interview, it's easy for an applicant to say "I'm a really hard worker" or "I am very reliable".
Anyone can say it... we want you to prove you have the traits that we are looking for in a future resident.
As things become more and more competitive, many programs are starting to use "behavioral questions" during the interview. Behavioral questions are open ended questions that require you to go back into your past and provide a story that demonstrates how you handled a situation. This can give the interviewer some insight into your thought process. We want to see how you acquired the trait or skill and how you have used it.
Read more: How to Answer Behavioral Interview Questions
Category: Interview