Silicosis
Here's a fun way to remember an occupation associated with silicosis: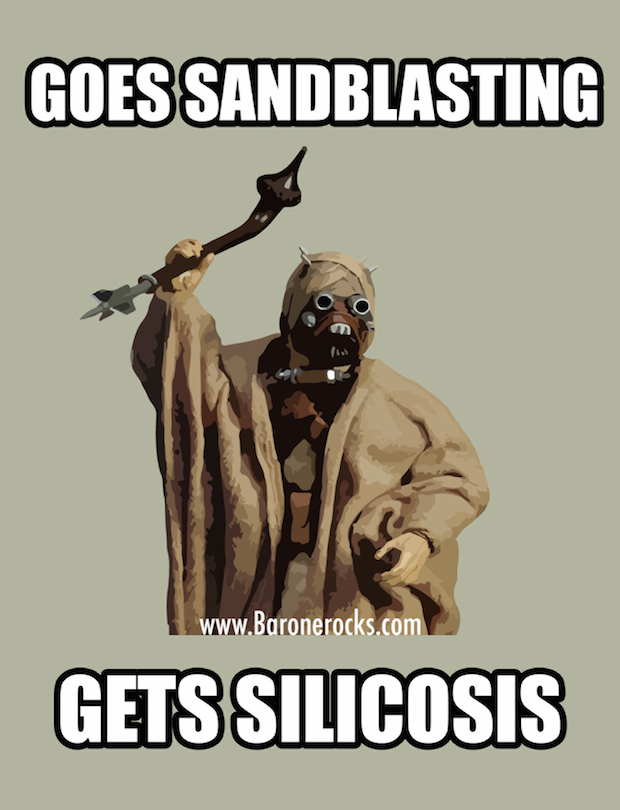 A big shout out to my fellow Star Wars fans.... a geeky association of Tuskin Raiders aka Sandpeople and sandblasting!! Sweet!

Silicosis
Silicosis is the most prevelant chronic occupational disease in the world. Inhalation of crystalline silica (Quartz) causes production of IL-1 and TNF resulting in dense whirled nodules of fibrosis in the upper zones of the lung. "Egg-shell" calcifications of the hilar lymph nodes and increased susceptibility to tuberculosis are other key features.
Related Mnemonic: Silicosis
Copyright ©2013 Thunderpath Media Inc.
Category: LUNG