Pharmacology Video Mnemonic
Here's a silly way to remember the MOA and clinical use of Argatroban:
The name has the answer!!!!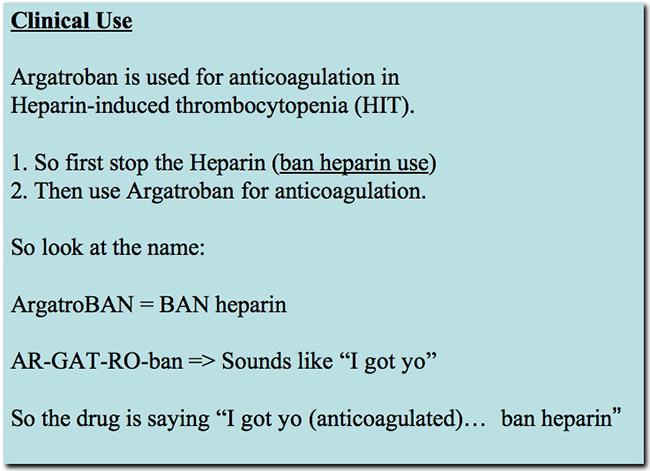 It's a little bit of a stretch but if it works, use it!!!

Can you improve it?
Thanks to Hussan El Banna MD for the photography!
Copyright © 2011. John Barone MD. All rights reserved.
Category: Pharm Mnemonics