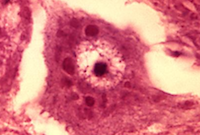 Neuropathology: "Bodies in the Brain"
Here's a quick summary of the composition and disease associations for some of the bodies found in the brain!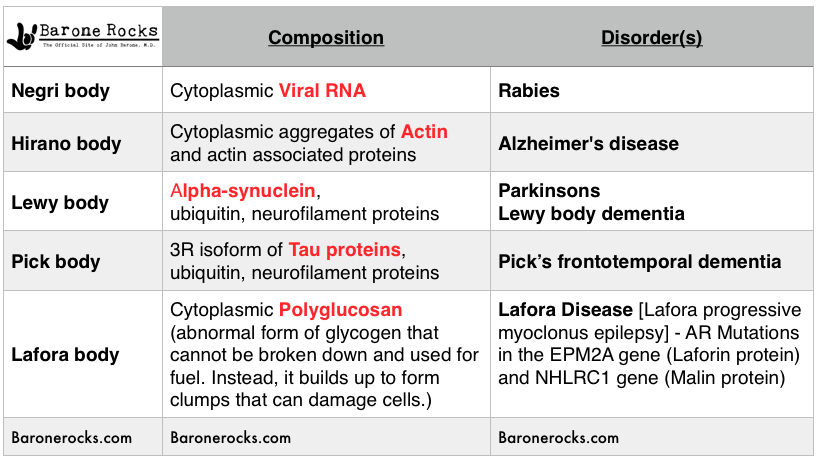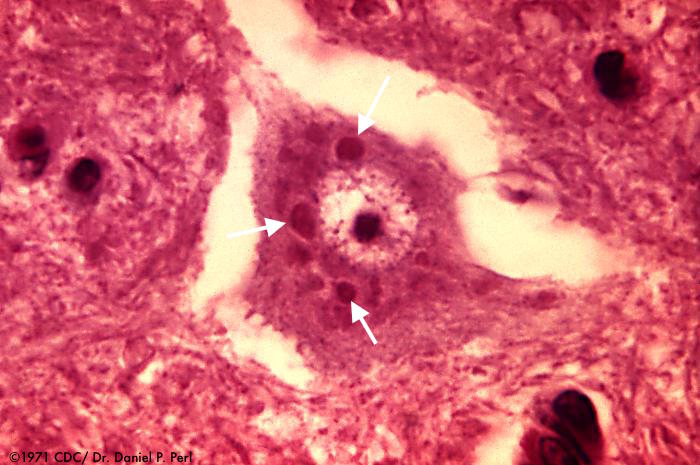 Histopathologic changes associated with rabies encephalitis prepared using an H&E stain.
Negri bodies(arrows) are cytoplasmic eosinophilic inclusions within neurons and they are composed of Rabies virus. Negri bodies are most frequently found in the pyramidal cells of the hippocampus and Purkinje cells of the cerebellum.
Category: CNS