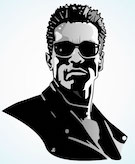 Radiology Mnemonic
Here's an easy way to remember MRI image weighting using Arnold Schwarzenegger and the Terminator Movies:
Just use the Terminator movies to remember what water will look like on a T1 or T2 wieghted MRI!!!!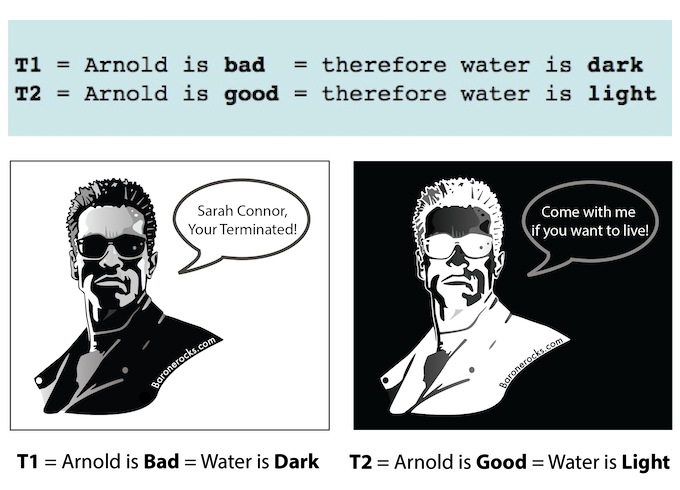 Here's an example: Look at the CSF!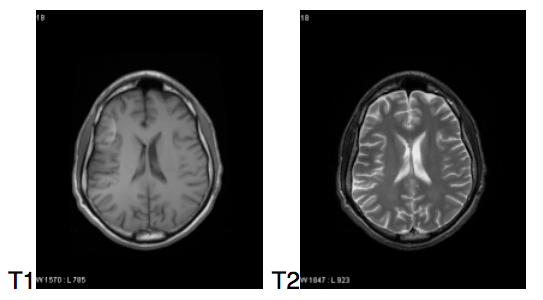 Thanks to Ian Tuznik MD
MRI's courtesy of Ana M. Franceschi, MD
Clipart courtesy of WorldArtsMe
Copyright © 2011 John Barone MD. All rights reserved.
Category: CNS