Tibal Fractures
Here's some key facts about fracture of the tibial which occured to the MMA fighter Anderson Silva during the second round of his fight against Chris Weidman in December 2013: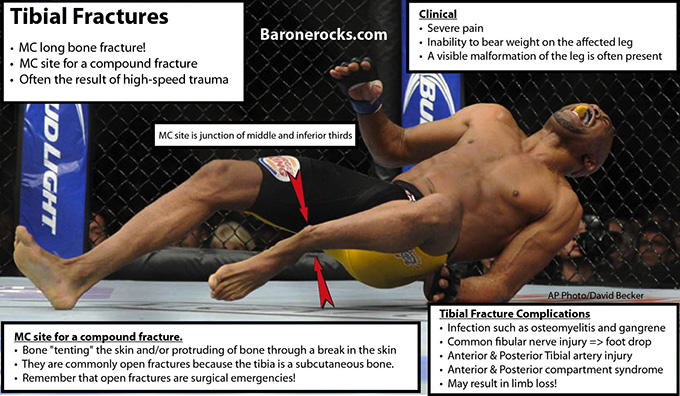 Tib/Fib fractures are not fun.

We wish him a very speedy recovery! He is one of the greatest Mixed Martial Artists ever!
Read about some of the consequences of this injury from an MMA Fighter who had it 5 years ago.
Category: Anatomy Mnemonics