Differential Diagnosis of Alcohol Poisoning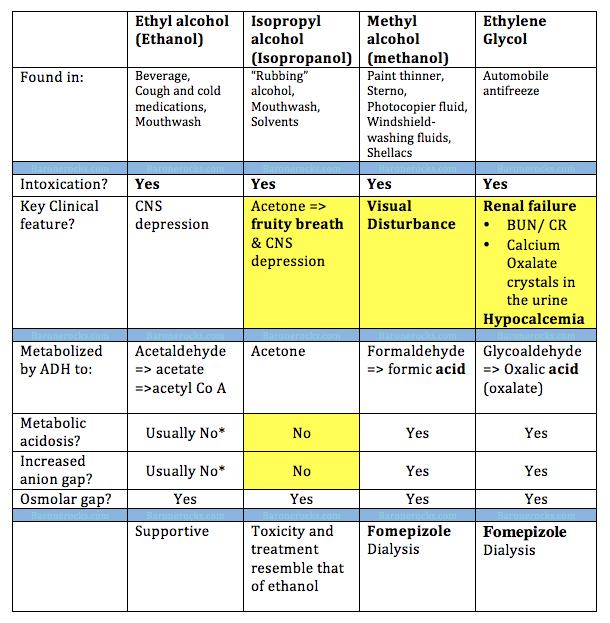 *Metabolic acidosis with an increased gap may occur due to production of lactic acid or hypoglycemia(ketones)
All are commonly used as an ethanol substitute.
All are initially metabolized by alcohol dehydrogenase (ADH).
Blood levels of each alcohol - is the most specific test!
Key Clues
Alcohol and Isopropyl alcohol look similar except fruity breath!
Isopropyl alcohol can be distinguished from Methanol and ethylene glycol because of the absence of anion gap metabolic acidosis!
Fluorescence of the urine under Wood's lamp suggests ethylene glycol because of fluorescein, a component of antifreeze.
Download the Alcohol Poisoning CheatSheet!
Category: Pathology Mnemonics