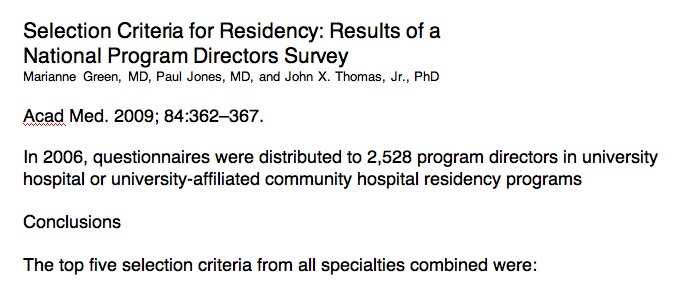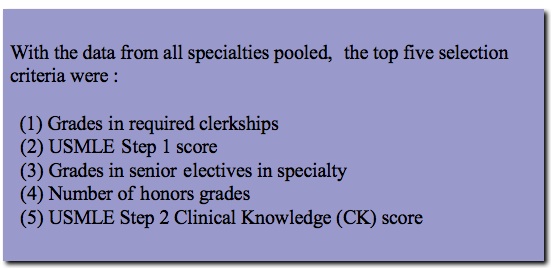 The top academic selection criteria are based on clinical performance, with the exception of USMLE Step 1 score.
Indicators that reflect excellence in clinical performance are valued across the specialties by residency program directors regardless of competitiveness within the specialty.
USMLE Step 2 CK ranks higher in the less competitive specialties, whereas research experience is more prominent in the most competitive specialties.
The Medical Student Performance Evaluation (Dean's Letter) was ranked lowest of all criteria by the program directors.
Barone's note: "While there are flaws to this study, it does give us a glimpse of what residency directors think is most important. Keep it in mind as you try to make yourself as attractive a candidate as you can. Too bad they didn't address the special issues of my IMG friends."
Click here to see the selection criteria for each specialty.
​
Category: Match