Considering a Hematology Fellowship?
Applicants must have completed a residency in Internal Medicine
Hematology fellowships are two years in length
Hematology/Medical Oncology fellowships are three years in length
In the 2014 Match, 502 out of 689 total applicants matched = 73% Match Rate.

In the 2017 Match, 544 out of 729 total applicants matched =

75% Match Rate.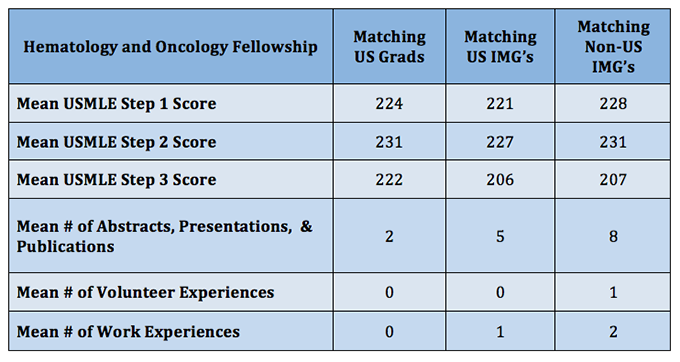 More Information:
Data Source: NRMP Charting Outcomes in the Match Specialties Matching Service, Appointment Year 2011 : Characteristics of Applicants Who Matched in Their Preferred Specialty
Category: Specialty