Sorry, not much data available for urology. They have their own match.
---
Top 3 Selection Criteria used by Urology Residency Directors
According to a 2015 survey of urology residency program directors, the most important factors during the residency selection process are:
USMLE performance

Urology references

Completing an away rotation at the program directors' institution.
Source: Program Directors' Criteria for selection Into Urology Residency; Urology 2015 Apr;85(4):731-6
---
Important Links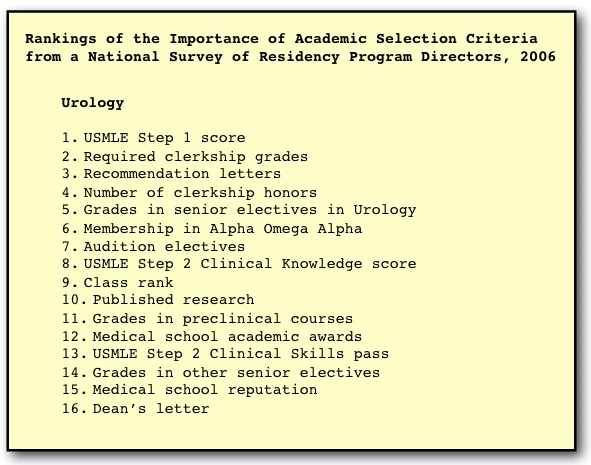 Category: Specialty