New Proposed changes to Step 3 recently announced
The Step 3 exam will be divided into

two

day-long exams.
Each exam focuses on different areas as illustrated below.
The exam will consist of:

Multiple choice questions.

New testing formats may be introduced.
Both exams will be scored separately.
You must pass both exams.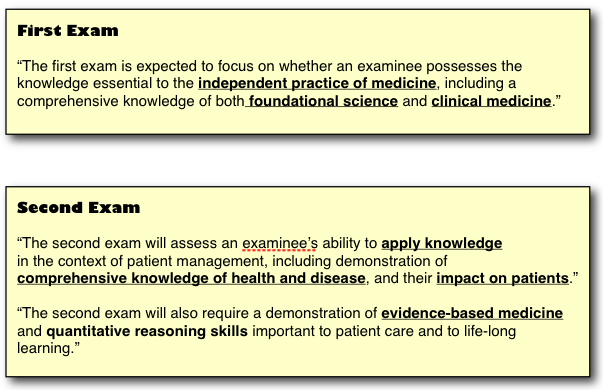 Source: USMLE.org
Category: Step 3