Normal Lab Values
It's a great idea to use these normal lab values provided by the boards when your doing Questions.
Print out the sheet and start using them so when the exam comes your ready to "rock and roll"!
Normal Lab Reference Values

---
"I had tons of questions that gave me lab values and it takes time to check the table if we don't know them, so learning them would make students more time efficient and have extra time for the tough questions "
- Roberto R. 2016
---
Barone's Key Lab Values - Organized Version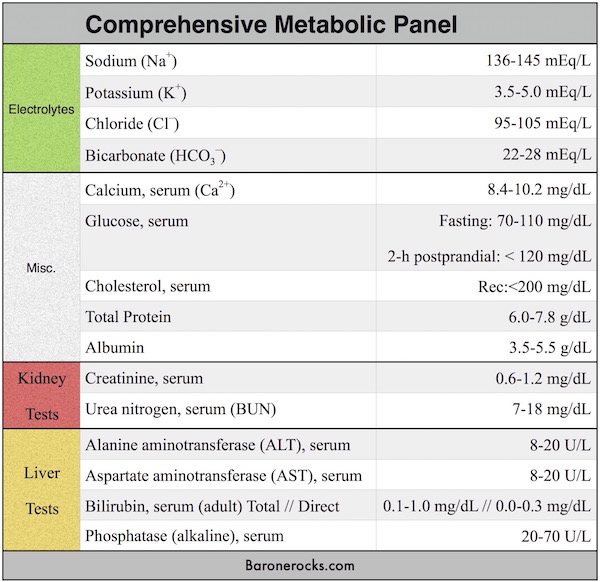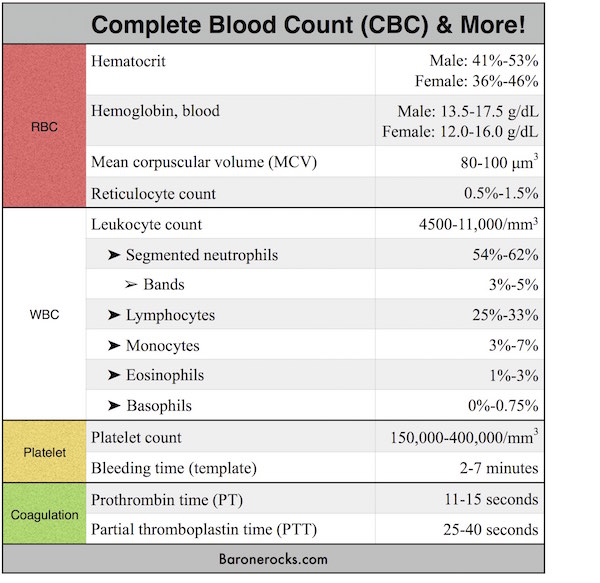 Download Dr. Barone's Key Lab Values

Related Mnemonic: Biochemistry: Normal Lab Values
Related Mnemonic: Normal Differential Mnemonic
Category: Step 1