Non-Clinical Jobs for Physicians-in-Training
"What else can I do with my degree other then practice medicine?"
I get asked this question a lot so I thought I would discuss it here on my blog:
Our mission is residency! But there are many reasons that students and physicians many want to consider doing work in other health-care related jobs that can use their degree, make connections, and make a few dollars as well.
I get asked this question by a lot of students who are:
Waiting to match
Can't get matched
Taking time off to have children
Taking time off to take care of family members
Made it to medicine but want to explore other options other then practicing medicine
Here are some other options you might want to consider: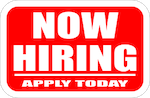 Here are sites that list Healthcare-related Jobs: Medzilla, Monster
Here's another website to check out: "DropOutClub"
I hope this helps you. Remember to make connections and network. "Who you know" is critical in Medicine and in Life!! Our mission is residency! I am rooting for your success.
Warmest Wishes,
John
Category: Blog