High Yield Medical Music
It's finally here! High Yield Medical Music to help you retain and remember the key points! Take a mental break from studying and have some fun while learning!

High-yield Exam Tested points
Barone's mnemonics
Pathology of stars
Quality music
Great memory tool
"Like an Auditory tattoo to your hippocampus"
Download Baronerocks Medical Music (Link Coming soon)
"Best advice to medical students? Ride the Barone Pony on the road to success!" - Sam Turco
"Innovative and fun! Keep up the good work!" - Dr. Steven Daugherty
"Very cleverly done!" - Mary Ruebush Ph.D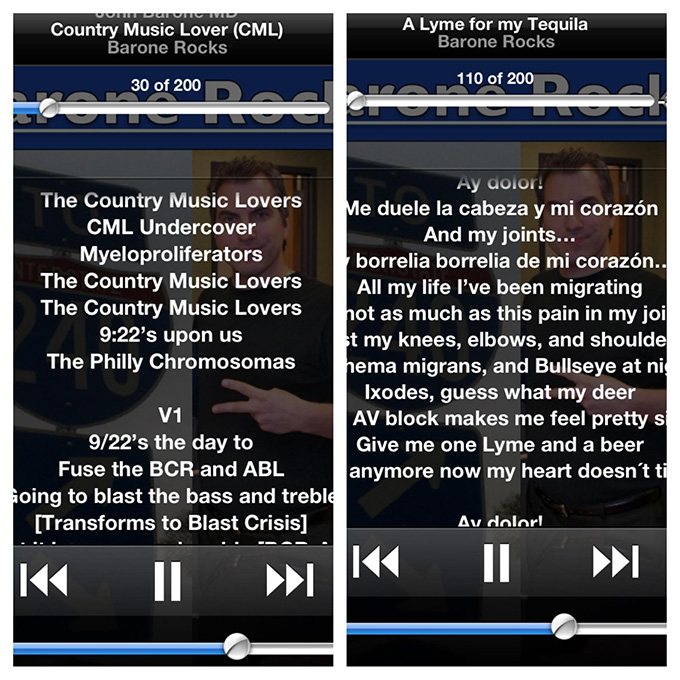 A portion of the sales goes to help families devastated by Amyotrophic Lateral sclerosis(ALS), Pediatric Brain Tumors, and to St. Judes Cancer Center.
Copyright ©2012 Thunderpath Media Inc. All rights reserved.
Category: Blog